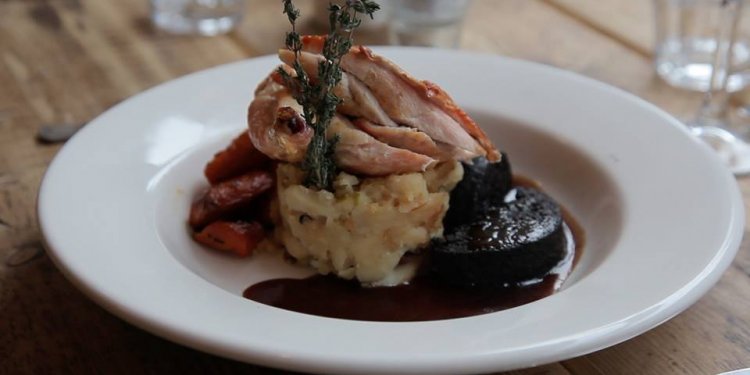 Restaurant Dumbarton Scotland
Where to eat in Stirling. Looking for a restaurant, cafe, coffee shop or lunch in stirling. In this section you will find some great ideas for places to eat in Stirling. Choose from a traditional scottish restaurant or make your choice from a selection of chinese, thai, mexican, indian, italian food.
Restaurants that cater for the family or somewhere that offers vegetarian options on the menu. Also pubs, cafes, takeaways and places to eat. lunch or breakfast in stirling. A candle lit dinner for a special occasion or just good wholesome food.
| | | | | | | | | | | | | | | | | |
Cibo E Vino - Italian Bar and Bistro
2Unit 24-28
Stirling Arcade
Stirling FK8 1AX
Telephone 88
A popular new Italian restaurant and Deli in the Stirling's stunning Victorian Arcade.
Corrieri's
7 Alloa Road, Stirling
Tel 89
Italia Nostra
25 Baker Street, Stirling
Tel: 08
D'Agosta Italian Restaurant
17 Friar's Street
Stirling
FK8 1HA
Scotland
Tel 76
La Ciociara Italian Restaurant
41 Friars Street
Stirling
FK8 1HA
Tel 52
Family run restaurant serving authentic Italian food, wine and coffee, fish and chips.
Mamma Mia
Spittal Street
Stirling FK8 1DU
Tel 0845 446124
Feels like a traditional Southern italian restaurant, offering a range of classic Italian dishes and daily specials.
Smiling Jacks
17 Barnton Street
Tel: 09
A speciality Mexican restaurant, serving excellent food. The restaurant can seat up to 50 people and as for drinks. Our Mexican beers and frozen margarita are a speciality of ours.
Mediterranea
4 Viewfield Place
Stirling
FK8 1NQ
Scotland
Tel: 08
a place to eat... a place to meet
We are a family run Mediterranean restaurant with passion for fresh food, using the finest ingredients. Mediterranea is the only restaurant in Stirling that serves Spanish tapas and Greek meze. Come along and enjoy an evening of delicious food and wine in a cozy and relaxing environment. All the food is freshly prepared in our kitchen. We have a good selection of wines from mediterranean countries and we prepare our own fresh Sangria.
Adamo Hotel
78 Upper Craigs
Stirling FK8 2DT
Tel: 90
The Bank Restaurant provides the best of Scottish produce and whether a table for 2 or larger group gathering our range of private spaces allow for a dining experience with a difference. Our new menu concept is now being served using our very own herd of Aberdeen Angus Beef. Matured for 28 days and grilled to perfection - we are proud to offer steak that takes like a steak should taste. An exciting mix of other dishes including fish, chicken, stone baked pizza and delicious sundaes to finish, all made with the very best of local produce. From Lunch through to Dinner served in our relaxed and informal surroundings, there is something to suit everyone.
Allan Park Hotel
20 Allan Park
Tel: 98
Small family run hotel offering a good selection of dishes. Bar lunches in the conservatory are popular.
Barcelo
Stirling Highland Hotel
29 Spittal Street
FK8 1DU
Tel: 27
A beautiful building, Stirling Highland Hotel was the old High School of Stirling. Features Scholars restaurant with a wide selection of traditional and international menus.
The Birds and Bees Restaurant and Bistro
Easter Cornton Road
Causewayhead
Stirling
FK9 5PB
Scotland
Drouthy Neebors
7 Baker Street
58
Golden Lion Hotel
10 King Street
Tel: 51
For more than two centuries, this hotel has welcomed guests, including royalty and even the national bard Rabbie Burns. The restaurant offers a superb range of dishes to suit all tastes and budgets.
Jam Jar Cafe Restaurant
28 Henderson St
Bridge of Allan
Stirling FK9 4HR
Tel: 16
Jam Jar in Bridge of Allan is a high quality Bistro with mix of options ranging from some great pizzas and burgers through to some excellent mains. With tables On the main street that are very popular when we have good weather. The restaurant's spacious, open-plan design and unpretentious decor, gives Jam Jar a relaxing, comfortable atmosphere.
The varied menu has a well thought out range of dishes, some are expensive but there are some good options for under a tenner and vegetarians are well catered for. Food is presented nicely by attentive, cheery staff.
The Loft
3 Friars Street
Stirling
FK8 1HA
tel: 78
Gourmet Dining Grill Wine Bar
At The Loft we use only the freshest and finest local produce and add a touch of imagination and flair to give you that homemade experience with a creative twist. Our Team of knowledgeable and well-travelled staff will bring you all the Flavours and Colours of the World combined with welcoming Scottish hospitality and good old-fashioned quality service.
The Marches Restaurant
The Thistle Marches
Goosecroft Road
Stirling FK8 2EA
Tel: 13
Located within the Thistles/Marches shopping centre, it offers a wide selection of hot and cold dishes, as well as cakes, pastries and coffees.
The Meadowpark
56 Kenilworth Road
Bridge of Allan
Stirling
FK9 4RY
tel: 01786 834 084
Portcullis Hotel
Castle Wynd
near Stirling Castle Tel: 90
Located near Stirling Castle esplanade and the Holy Rude church. This converted school house is full of character and offers a range of good value dishes.
Pirnhall Inn
Glasgow Road
Stirling
FK7 8EX
Tel: 56
The River House Restaurant
Castle Business Park
Craigforth
Stirling
FK9 4TW
Scotland
The SpringKerse View
The SpringKerse View Restaurant
Springkerse Business Park
Stirling
FK7 7XH
Scotland
The Terraces Hotel
4 Melville Terrace
Tel: 68
This popular destination for light and casual meals is only 2 minutes from the town. great produce, offering value for money. the varied menu offers a selection...
Share this article
Related Posts