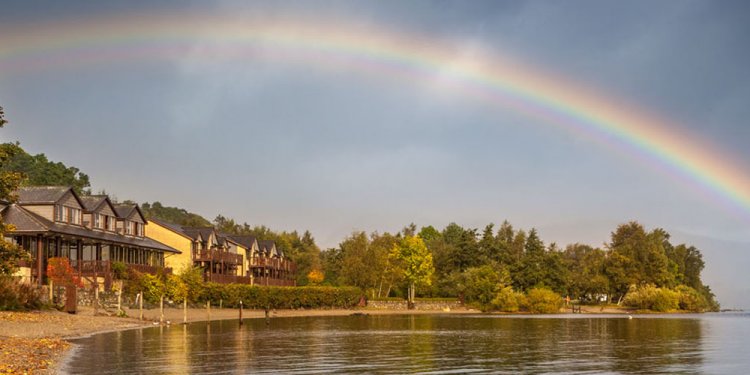 Inn on the Loch Loch Lomond
You will be asked to provide a credit card or debit card at the time of the Booking to secure your reservation.
We accept the following methods of payment: Cash, Mastercard, Visa Card (credit & debit) & American Express.
We do not accept Maestro, Solo, Diners, Visa Electron, personal or company cheques for payment.
Guests must pay all outstanding charges on departure from the Hotel. If you fail to settle your account on departure your credit/debit card will be charged for the full outstanding amount.
All rates shown are applicable at the time of booking and are not valid in conjunction with any other offer.
If you book an advance purchase rate, full payment will be taken at the time of booking. This payment is non-refundable and non-transferable.
If you book a best available rate, a 25% deposit will be taken at the time of booking. This deposit is non-refundable and non-transferable.
Cancellation's within 48 hours of arrival or in the event of non-arrival, a 100% cancellation fee will apply and will be charged to the credit/debit card used at the time of booking.
You are not permitted to modify the check in/out date of your reservation within 48 hours of arrival.
Change of dates will be accepted up to 12 noon 48 hours before your day of arrival. Deposit monies will be transferred to new date. The Rate for new date will be as per published hotels rates.
Only 1 change of date is permitted per booking.
In the unlikely event that we have to change or cancel your booking, we reserve the right to do so. If this does arise you can either:
Accept the changed arrangements as notified
Make an alternative arrangement with us
Cancel your booking and receive a full refund of any monies paid
We regret we cannot pay any compensation or any reimbursement of any expenses or costs you may incur as a result of any such cancellations.
In rare cases, we may have to cancel or reject a booking due to "obvious errors". For clarity, an obvious error is a mistake on the website (e.g in terms of price) which a reasonable person would not consider to be normal. The amount charged will be reimbursed without charge in such case. Whether to cancel or reject a booking for this reason is at the sole discretion of the management.
Reservations made through certain third party websites and travel agents may not be eligible for changes or refunds.
VAT – All charges quoted for the provision of the services are inclusive of any Value Added Tax at the applicable rate at the tax point unless otherwise stated. Therefore any alteration between Taxes at point of booking to provision of service will be charged appropriately.
Arrival and Departure
Guests may check in from 3.00pm
We operate an automatic 9pm release time on rooms unless the hotel has been notified of a late arrival.
On arrival guests will be asked to produce the Credit or Debit card used when booking in order for a pre-authorisation of £50 to be processed. Please note this is not a charge being made to your card.
We will require cash only guests to pay full accommodation and these guests will have no facility to room charge.
Check out is 11am.
Late Check-Out
Guests may request a late check out with reception on the morning of departure, late check-out is subject to availability and is not guaranteed. A charge of £10 per agreed hour after our check out time of 11am would be payable.
Guests are required to vacate their rooms by 11am on their departure date if a late check-out has not been agreed.
Charges will apply if guests do not depart by 11am.
Mini Bar
Should you wish your mini bar within your room to be stocked please contact us in advance of your arrival and we can make the necessary arrangements.
Additional Guests
We must be advised of additional person's in a room at the time of booking.
Children of 10 years and under are accommodated free of charge in appropriate rooms.
Third person sharing will be charged at £20 B&B payable on departure.
All meals will be charged as taken for additional guests.
Dinner reservations
Guests on a DBB rate should reserve their preferred time at point of booking.
Guests on B&B should book if required as we cannot guarantee availability.
Guests on Dinner Bed & Breakfast are entitled to 2 courses from our A la Carte Menu, supplements may apply,
The Full dinner menu is provided for tables up to and including 10 adult guests.
Dogs
The hotel accepts one dog per room at £10 per night, in Corbett Rooms only. We must be advised at the time of booking. Dogs must not be left unattended at any times and owners are reminded to be respectful in relation to dog fouling. Bins are available in Luss car park for disposal.
Parking
Parking is provided free of charge subject to availability. The hotel cannot accept any liability for damage or theft from your vehicle whilst parked in the hotel grounds.
Smoking
Smoking is not permitted in any of the guest bedrooms or in any area inside of the hotel. This includes E-Cigarettes.
Smoke detectors are situated in all guest bedrooms and corridors.
You will find ash trays on the lounge terrace area and at the hotel main entrance where smoking is permitted.
Leisure
The hotel's leisure facilities are open from 8am – 8pm each day. Children under 16 are not permitted to use the Heat Treatments or Whirlpool and require Parental Supervision at all times whilst in the swimming pool.
A disclaimer is required to be signed at reception prior to using the facilities.
At certain times, facilities may become unavailable due to maintenance, adverse weather conditions or other reasons beyond our control. We will attempt to keep all hotel guests informed of these circumstances however this may not always be possible. If any facility is a significant reason for your choice of hotel, we would advise you to check directly with the hotel in advance of arrival.
Guest Feedback
In the unlikely event that you have an issue during your stay we advise you to bring it to the attention of hotel management at the time. This enables us the opportunity to rectify the problem during your stay.
Damage to hotel property
The hotel reserves the right to charge for the repair and/or replacement of any items damaged during your stay. This charge will include any loss of room revenue due to damages.
Liability
The Company does not accept liability for loss or damage to any object, equipment, furniture, stock or any other property brought onto the premises by the Guest or persons authorised by the Guest.
Safes are provided for the convenience of the Guests but any property deposited there is entirely at your own risk.
Lost property will be stored within the hotel for 3 months then disposed of. Please contact the hotel direct to report any lost items. Items can be collected or posted at a charge of £10.
The Company will endeavour to assist Guests with storage of their equipment etc however it excludes liability for the loss or damage of those items.
Hotel Proprietors Act 1956
This Agreement does not affect any rights, which the Guest may have under the Hotel Proprietor's Act 1956, where this act applies
Force Majeure
Share this article
Related Posts