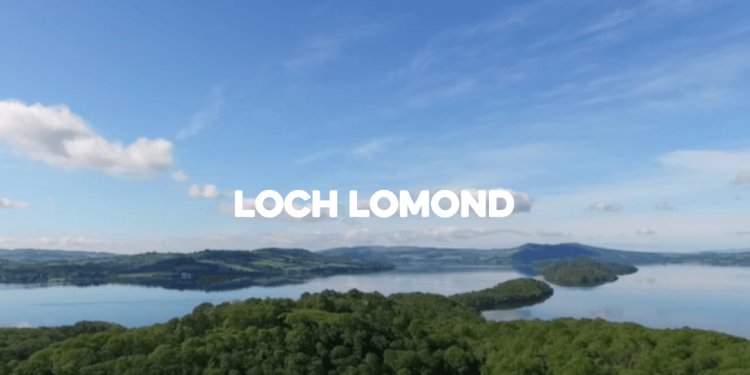 Visit Scotland Loch Lomond
Well… just what annually it was for George! From being shortlisted in to the top 8 puppies, to being crowned Ambassadog, to travelling around Scotland going to pet-friendly attractions and living to their subject!
Recently, George explored his last and history at Tomich, near Glen Affric. This beautiful secluded area into the Highlands is considered the birthplace associated with ever-popular Golden Retriever. With, George, alongside his proprietors Emma and Victoria, learnt anything or two about their record whilst browsing Guisachan Estate, which is said to have links directly to a brief history of the type, a Lord Tweedmouth, through the 19th Century. There was clearly even an image opportunity for George!
Besides a history concept, George and his proprietors spent a soothing weekend at dog-friendly, near Loch Ness, that offers fully-equipped, cosy cabins for a tranquil Highland Getaway.
George the Golden Retriever from Glasgow has been on numerous adventures across the country, through the sandy shores of Luskentyre seashore toward red carpet premiere of Tommy's Honour in Edinburgh.
Recently, George and his proprietors went on an adventure around Glasgow and Loch Lomond, courtesy of and . They explored their house city, dog-friendly web sites, consumed some ice-cream, and surfed (paddle-boarded) a few waves in the shores of beautiful Loch Lomond. Read more about Georges' travels and Ambassadog responsibilities .
Through the summertime, George and his owners, liked a three-day getaway to Dumfries & Galloway, exploring the region's green woodlands, sandy shores and looking into several of their particular dog-friendly attractions. See more of their adventures below:
George began his adventure examining the grounds of Sweetheart Abbey, located south of Dumfries before venturing to your Mossyard Pottery in Gatehouse of Fleet where he previously their paws printed in clay as a unique Ambassadog souvenir!
It absolutely was after that off to Laggan exterior Activity Centre where George along with his proprietors had a tour of these brand-new dog-friendly accommodation, and participated in certain of these adventure experiences in the Solway Coast. However, no getaway could be total without ice cream! An enjoyable and memorable moment from their getaway was attempting one of the famous ice lotions from Finlay's Cream o'Galloway farm. Afterwards they carried on their particular adventure by checking out more dog-friendly destinations and walking trails, for instance the landscapes at Castle Kennedy.
Owner Emma stated: "George has had a phenomenal time on their day at Dumfries & Galloway. We now have enjoyed some fantastic walks in your community; discover plenty for puppies and their owners to complete. We now have thoroughly enjoyed everything from the meals towards the tasks while having already been pleased by just how dog-friendly we have all been. We know that George can't wait to bark about his adventures to any or all of his friends and then we hope that we should be able to encourage other individuals to plan their particular canine capers into region."
Check out our pet-friendly holidays for more information on the locations you are able to stay plus the steps you can take together with your pooch to explore #ScotSpirit.
rtve
researchgate
astro.wisc.edu
engawa.kakaku.com
search.auone.jp
telstra.com.au
sitereport.netcraft.com
wikimapia.org
nutritiondata.self.com
kaskus.co.id
digitalcollections.clemson.edu
superherohype.com
tools.folha.com.br
talgov.com
minecraft.curseforge.com
curseforge.com
foro.infojardin.com
camfrog.com
popcouncil.org
drinksmixer.com
Share this article
Related Posts