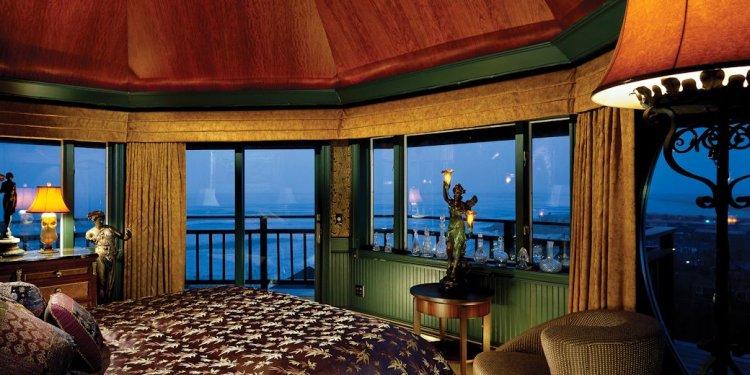 5 star Bed and Breakfast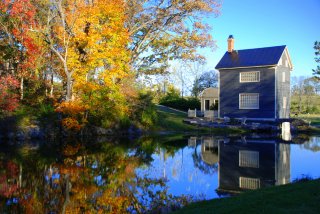 Fall is one of Virginia's most romantic seasons. Crisp air makes you reach for the warmth of another, while explosions of red, gold, and orange foliage set the stage for a memorable time away together. Make the most of it by staying somewhere that's warm, comfortable, and showcases the best of the season, both in flavor and in views. Consider these five-star* romantic bed and breakfasts for your fall getaway.
This is part one of a series.
— THE INN AT VAUCLUSE SPRING | STEPHENS CITY —
A collection of six private guest houses add to the romantic attraction of The Inn at Vaucluse Spring. One hundred rolling acres will put on a fanciful fall show. Enjoy it with a cup of locally roasted Black Dog Coffee. Breakfast may include homemade breads and pastries along with locally-sourced fruits and a a farm-fresh egg entrée.
— 502 SOUTH MAIN | LEXINGTON —
This beautiful home in Lexington's historic district is surrounded by mature hardwoods that are simply stunning during autumn. The breakfast at 502 South Main features eggs from Broadview Ranch, cheeses from Mountain View Farm, and coffee from Lexington Coffee Roasters. Local fruits and veggies are incorporated as well, and your mouth will water for the breads and pastries.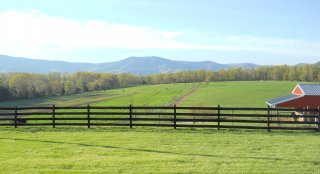 They're handcrafted by the innkeeper, Mary Stuart, a trained pastry chef.
— TRINKLE MANSION BED & BREAKFAST | WYTHEVILLE —
Four-post beds, clawfoot tubs, a gracious old home, and a private garden cottage. That's some of what you'll find when you stay at Trinkle Mansion, a grand dame on Main Street in Wytheville. The amenities are fine, but the atmosphere is decidedly low-key for your comfort. The food is homemade with love (don't skip Patti's cinnamon rolls!) and the area shines best when dressed in fall colors.
— PINEY HILL BED & BREAKFAST AND COTTAGES | LURAY —
Hailed among the Top 10 Best B&Bs in the United States by TripAdvisor, Piney Hill sits on a hilltop with commanding views of the area. Shenandoah National Park is just a few-minute drive away. A hearty farmhouse breakfast greets you in the morning, or you can dine light with yogurt or fruit. Ask about the cottages!
— IRIS INN | WAYNESBORO —
Whether you choose the main inn, a cottage, or a cabin, it's all about the mountain views at Iris Inn Bed & Breakfast. Flavors of the season are incorporated into your breakfast, so you can expect an offering of Heidi's pumpkin pancakes and banana nut muffins to start your day.
— MOUNTAIN SONG INN | WILLIS —
The Blue Ridge Mountains are fully on display with panoramic views from Mountain Song Inn. While you're sure to love that, it's the overall hospitality that has landed this gem in the TripAdvisor Hall of Fame, an award given to properties rated five stars for five consecutive years.
— FORT LEWIS LODGE | MILLBORO —
More than 3, 000 acres are at your disposal when you choose Fort Lewis Lodge. Extensive hiking and mountain biking trails show off abundant wildlife and the incredible scenery of the Alleghany Mountains. You'll be quite comfortable here, and you'll really enjoy Chef's menu for breakfast and lunch, both included with your stay.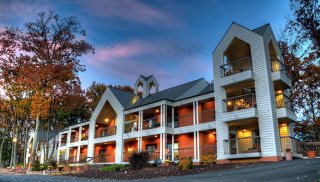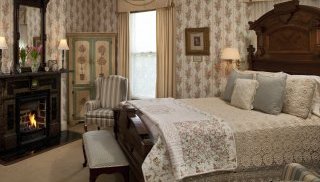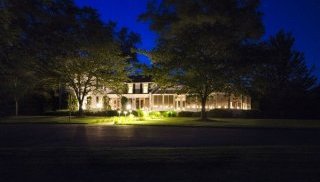 Share this article
Related Posts